Water Slide Bounce House Rentals
Guaranteed On-Time Delivery - If We Are Late, It's FREE!
Book Online Now
Water Slide Bounce House Rentals
Kid Tested, Parent Approved!
  Water Slide Bounce Houses
Minnesota Water Slide Bounce House
Standard rental rates apply on orders between 9am & 8pm
Book a 2nd day for only $99 more!
Jump City provides you with the best bouncers with waterslide rentals in MN!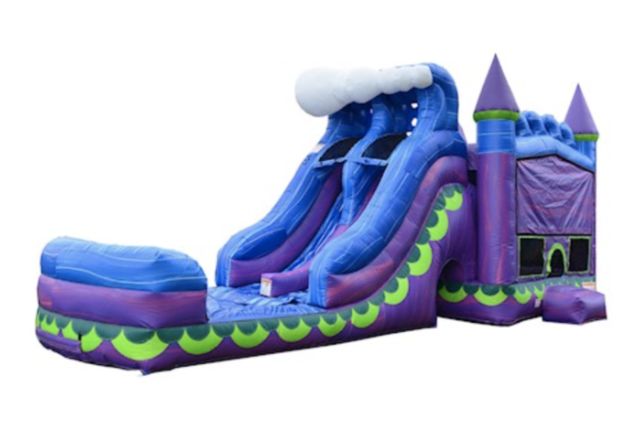 Featured Water Slide Bounce House Rental
Might Wave Water Slide Bounce House

Immerse yourself in the thrilling world of water fun with our 16ft x 40ft Mighty Wave Dual Lane Water Slide Bounce House. This standout attraction is designed to be the centerpiece of any party, offering a unique blend of excitement and entertainment that will leave your guests in awe.

The Mighty Wave Combo is not just an inflatable; it's a complete entertainment package. With an impressive size of 40L x 16W x 18H, it demands attention and promises fun. It features an exhilarating 8-foot dual-lane slide that guarantees a thrilling ride down, whether you're a child or an adult. The slide leads into an inflated landing zone splash area to catch riders at the end.

At Jump City Inflatable Rentals, we're committed to providing you with high-quality, safe, and fun inflatables. The 16ft x 40ft Mighty Wave Dual Lane 6 in 1 Wet/Dry Combo is a testament to that commitment. So, why wait? Add it to your cart today and let the fun begin!

Order Now!
Experience the Thrill of a Water Slide Bounce House at Your Next Event
Imagine the excitement that fills the air as the summer sun shines brightly overhead, casting a warm glow on your backyard. The laughter of children echoes through the neighborhood, and the sight that meets your eyes is nothing short of magical - a vibrant, towering water slide bounce house, the centerpiece of your event. This isn't just any ordinary party. This is a celebration amplified by the thrill and joy that only a water slide with a bounce house can bring.
As you watch the children's faces light up with delight, you can't help but feel a sense of satisfaction. The water slide bounce house you rented from Jump City Inflatable Rentals has transformed your ordinary backyard into a wonderland of fun and excitement. The vibrant colors of the inflatable structure stand out against the clear blue sky, and the sound of cascading water adds a refreshing melody to the joyful symphony of laughter and chatter.
The water slide bounce house rental is more than just an inflatable structure; it's a gateway to a world of fun and adventure. As the children climb up the ladder, anticipation builds. Reaching the top, they are met with a thrilling sight - a long, smooth slide waiting for the next rider to take a turn. With a rush of adrenaline, the next rider slides down, cool water splashing around them, laughter echoing as they reach the bottom into the splash pool below. You will only see smiles for the rest of your event!
Renting a water slide bounce house from Jump City Inflatable Rentals is a breeze. Our team is dedicated to ensuring that your rental experience is smooth and hassle-free. From the moment you choose your party entertainment to the moment it's set up in your backyard, we're with you every step of the way. And when the party is over, we'll be there to pack it up, leaving your backyard just as it was, but filled with the echoes of a day filled with joy and laughter.
So, as you plan your next event, consider the magic that a water slide bounce house rental can bring. Picture the excitement, the joy, and the memories that will be created. And remember, at Jump City Inflatable Rentals, we're not just providing a rental; we're helping you create an experience that will be remembered and cherished for years to come.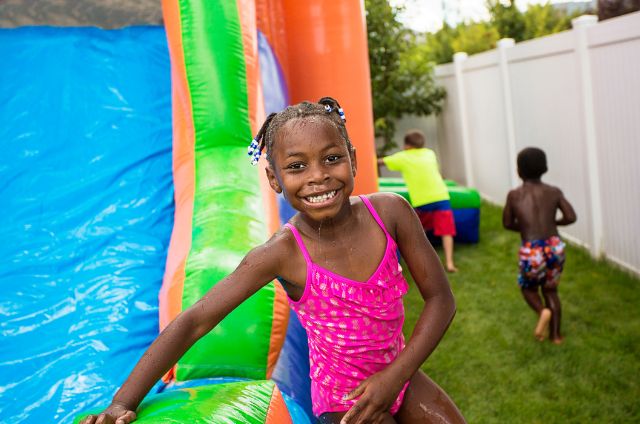 Elevate Your Event With A
Water Slide Bounce House Rental
When it comes to planning an event that will be remembered for years to come, the entertainment you choose can make all the difference. At Jump City Inflatable Rentals, we specialize in providing high-quality, safe, and fun-filled inflatables that are sure to be a hit at any event.

One of our most popular rentals is the water slide bounce house. This exciting inflatable combines the thrill of a water slide with the fun of a bounce house, providing hours of entertainment for kids and adults alike. With a variety of sizes and designs to choose from, you're sure to find the perfect water slide bounce house for your event.

At Jump City Inflatable Rentals, we're committed to ensuring that your rental experience is as smooth and hassle-free as possible. Our team is on hand to help you choose the right inflatable for your event, and we take care of delivery, setup, and pickup, leaving you free to focus on enjoying the day.

Double Your Fun With A Water Jumper

Step into the world of Jump City Inflatable Rentals, where we bring the excitement and fun of water slide bounce houses right to your doorstep! As a trusted provider of party rentals, we understand the importance of creating memorable events. Whether you're a parent planning a birthday bash, a club organizing a fun day, or an event planner orchestrating a grand celebration, we know that safety and entertainment are paramount. That's why we go the extra mile to ensure that your rental experience is not only exhilarating but also secure.

At Jump City, we hold cleanliness and hygiene in the highest regard. We believe that a clean rental is a safe rental, and we are committed to providing you with the cleanest, safest party rentals possible. Our dedicated team meticulously cleans and sanitizes each inflatable between uses, ensuring that your water slide bounce house is ready for your guests to enjoy without any worries.

We take pride in our high-quality inflatable rentals. Our water slide bounce houses are the epitome of fun, designed to keep both children and adults entertained for hours. Safety is at the forefront of our designs, with features such as robust handles and slip-resistant surfaces incorporated into each inflatable. Moreover, our water slide bounce houses come in a number of sizes and colors, making them a versatile choice for any event or party.

If you're on the hunt for inflatable fun, your search ends at Jump City Inflatable Rentals. We are confident that you'll be impressed by our party rental inventory and appreciate the meticulous care we put into ensuring your safety. Reach out to us today to discover more about our water slide bounce house rentals, or explore our website to view our extensive range of available rentals. We are eager to contribute to the success of your event or party!
24/7 Online Ordering Process
Party rentals have never been easier. Through our easy-to-use 24/7 online booking system, the choice is easy when you choose Jump City Inflatable Rentals. We have one of the Twin Cities' greatest selections of commercial-grade inflatables that range from bounce houses, moonwalks, slides, toddler inflatables, bounce and slide combos, slip and slides, water jumper, and more. We also offer concession items, tables, chairs, tents, and games! Our products are clean, easy to use, and a ton of fun for everyone! If you are looking for an exciting solution for your next party, event or just because, check us out. We'd be happy to serve you!

The Reservation Process is Super Simple:

1. Select the dates and times of your party or event.

2. Select the items you are interested in.

3. Input your information, as well as where the event will be held.

4. Pay a small deposit or pay in full.
Do You Deliver Water Slide Bounce House Rentals Near Me?
When it comes to party and event rentals, the answer is
YES!
You have come to the right place. We have a large massive inventory of all your party needs in Minneapolis, MN. Jump city Inflatable Rentals is a guaranteed hit at all the parties and events we deliver to! We are a family owned party rental company that has been providing fun party rentals for years. We specialize in party rentals for events such as but not limited to backyard parties, school festivals, church carnivals, birthday parties, graduations, and businesses. We deliver the fun to your location with
Bounce Houses
,
Inflatable Bounce Houses
,
Inflatable Water Slides
,
Obstacle Courses
,
Concession Rentals
,
Water Slide Combo
and
Dry Slides
,
Giant Attractions
,
Interactive Games
,
Dunk Tank
,
Rock Wall
,
Table and Chairs
,
Table Covers
,
Portable Restroom
,
Theme Inflatable Bounce House
,
Trackless Train
. We deliver inflatable fun and all you need to complete the party is have your guests show up ready for a fun time.
Jump City Inflatable Rentals
Service Area
Proud to Serve The Following Areas:

See our full list of our delivery cities.
NOTE: Free delivery is offered on orders above $175 & above. $300 in the St. Cloud area. Extra fees may vary depending on how far you are outside our service area. All pricing includes delivery/set up and pick-up/tear down.
Customers Who Rent Water Slide Bounce Houses Also Reserve: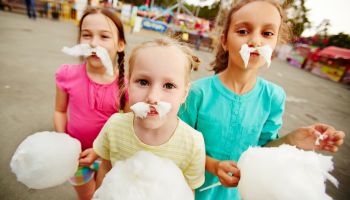 Party Snacks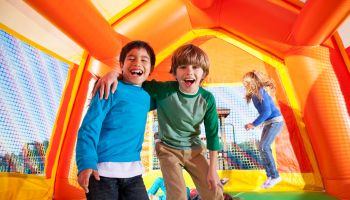 Bounce Houses
A bounce house is a great treat and addition to any party or event. Everyone loves to bounce and we have the selection to choose from. We offer bounce houses for kids of all ages.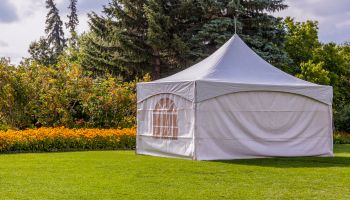 Event Tents
Beat the weather and give your guests the perfect place to be. We have a huge selection of tents for your wedding, graduation or corporate event. Be sure to also check out our table and chair rental selection!
Customers Who Rent Water Slide Bounce Houses Also Reserve: